Garage Door Repair Services
Back To Our Services
When you dial the number of a company to avail of garage door repair services, you normally expect that company to be able to address the problem you encounter. Of course, you also expect that company to finish the job properly, and to be worth the money you pay for the service. Unfortunately, not all garage door service companies are alike. There are many that will fall behind expectations or even disappoint you. Some may adequately handle the repairs of broken springs and door replacements but they may not be up to the task when it comes to troubleshooting advanced garage door openers.
Comprehensive and proficient services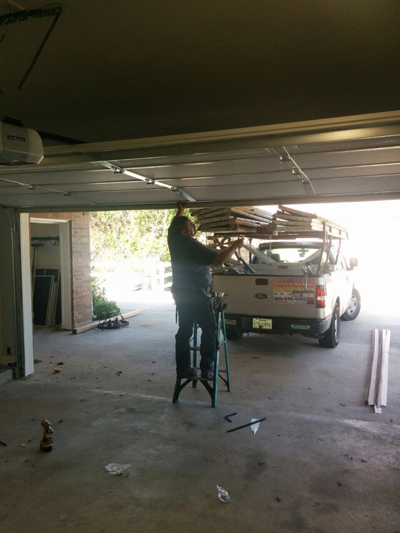 Our diligent technicians at "Garage Door Repair Santa Fe" proficiently handle all kinds of door and door opener issues. If you contact us, be assured of expert installation, troubleshooting, repair, and replacement. We complete expert garage door maintenance and adjustments if you need them.Furthermore, our prestigious team is not only good at fixing things, but at helping you prevent the need for major repairs or replacements. The skilled and experienced team of personnel has been trained and is well-equipped to provide a comprehensive range of garage door repair and other related services.
Our splendid team of experts isearnest, adept,and deeply knowledgeable when it comes to the variety of brands of door openers that require troubleshooting or fixing. From Chamberlain to Liftmaster and more, our dynamic technicians provide expertand innovative solutions. We have been dealing with all kinds of malfunctions and defects for many years so in our safe hands all your concerns will be fully addressed proficiently and efficiently. If you have a door operator or opener that has been acting erratically, don't hesitate to drop us a line. Garage Door Repair Santa Fe helps you set up effective garage door locks or lock systems to protect your security.
With us, you don't have to worry about garage door repair cost! Our rates are the best in the market. Don't hesitate to give us a call or send us an email for all kinds of problems you encounter with the door in your garage or with its electric or automatic door opener system.